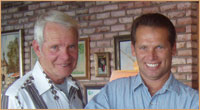 Rick Neff Masonry, Inc. is in its second generation of providing much of northern Indiana and southern Michigan with quality masonry construction work. Richard R. Neff founded this family business over 52 years ago, of which his son Rick E Neff is now President.
Commercial and residential brick, block, and stone masonry construction are what our company specializes in. We work with a wide range of brick and stone. Anything from fireplace design & restoration, or brick patio and sidewalks, to even new residential and commercial construction, we are here to serve you!
Quality workmanship and materials for a timeless, highly durable, and beautiful enhancement to your home or business.
Simply contact us for an estimate, either through our online form or by calling (574) 457-5245 between 9:00am - 5:00pm Monday-Friday. After-hours, or on weekends, you may call Rick at (574) 529-0855.
(Estimates determined by square footage, location, and materials)
Advantages of Masonry
increases the value (and typically resale price) of your home or business
offers increased protection against fire, termites, strong winds, airborne debris and earthquakes
structures can last hundreds of years
thermal mass created in concrete blocks aids in insulation and soundproofing
low maintenance
Click here for a small list of our
commercial masonry projects
Click here for sample images of some of our
residential masonry projects
Types of Projects in our Portfolio
Auto Centers
Boat Companies
Car Washes
Churches
Country Clubs
Factories
Furniture Stores
Homes
Hotels/Motels
Insurance Agencies
Restaurants
Schools
Video Rental Stores
Banks
Building Materials Stores
Children's Homes
Convenience Stores
Doctors' Offices
Fitness Centers
Grocery Stores
Hospitals
Housing Manufacturers
Pharmacies
Retail Stores
Supermarkets
Warehouses